Christian Apps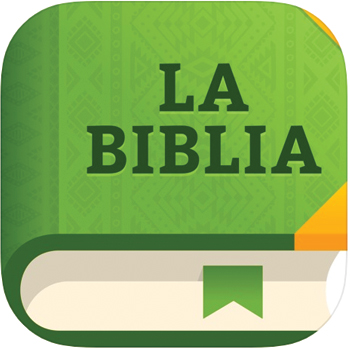 Biblia Reina Valera en Español
¡Descubre la gran ventaja de llevar La Biblia contigo a donde quiera que vayas! Con La Biblia Reina Valera (de Estudio en Español) de Salem Media ahora podrás leer y escuchar la Palabra de Dios en cualquier momento y en cualquier lugar directamente desde tu dispositivo móvil. Con más de un millón de descargas en todo el mundo, La Biblia de Estudio en Español hace fácil y rápido el acceso para todas las personas. ¡Te invitamos a descubrirla ya!
*Librería*
Elige de entre docenas de libros Cristianos y Biblias disponibles para la compra, todos en español, en nuestra Librería de Libros Cristianos. Construye tu propia biblioteca de libros de estudio y herramientas, para compartir con tus amigos, familiares y otros miembros de la iglesia.
*Hecho para hispanohablantes*
Deja de preocuparte acerca de recibir asistencia al cliente de personas de habla inglesa; atendemos 100% sólo a hispanohablantes. ¡Puedes contactarnos a través de ho[email protected] y nosotros nos comprometemos a responderte!
*La Biblia en Audiolibro*
Disfruta de la Biblia como audiolibro, disponible para la compra en nuestra Librería de Libros Cristianos. Escucha cientos de horas de audio, desde el Génesis hasta el Apocalipsis, grabadas por profesionales vocales inspiradores.
*Notas y Resaltado*
Resalta tus pasajes favoritos en colores hermosos. Marca versos y etiquétalos para volver a hallarlos fácilmente más tarde.
*Comparte con Familiares y Amigos*
La Biblia de Estudio en Español de Salem Software hace que sea sencillo compartir tus secciones favoritas con familiares y amigos. Usa Facebook, Twitter, SMS y el correo electrónico para compartir tus pasajes favoritos con aquellos que más amas.
*Fuentes Hermosas*
Disfruta de leer la Biblia en hermosas tipografías personalizadas. Hazlas más grandes o pequeñas para maximizar tu comodidad de lectura.
*Modo Día/Noche*
Cambia el lector entre modos día o noche para facilitar la lectura.
*Navegación Rápida*
Nuestro especial sistema de navegación textual hace que sea fácil encontrar cualquier capítulo o libro.
*Boletín Inspirador – ¡Gratis!*
Cuando abras la aplicación por primera vez, tendrás la oportunidad de registrarte a Mensajes Cristianos, nuestro boletín inspirador acerca de cómo disfrutar de la vida acercándonos a Dios. Disfruta de un mensaje inspirador de forma gratuita, entregado en tu casilla de correo electrónico todas las semanas.
OUR MISSION

Salem Web Network's mission is to connect with Christians through emerging technologies. Whether it's on the web or mobile computing, a dedication to our users, ministries and the Gospel is at the heart of everything we do.

OUR HISTORY

Salem Web Network (SWN) is the Internet division of Salem Media Group, America's leading radio broadcaster, Internet content provider, and magazine book publisher targeting audiences interested in Christian and family-themed content and conservative values. What began in 1999 with a single website, today consists of 21 global sites, including the most well-known brands in the faith marketplace such as Crosswalk.com, BibleStudyTools.com, and GodTube.com. With more than 59 million site visits every month and 31 million Facebook fans, SWN has the ability to provide a greater reach for your name acquisition campaigns, e-mail lists, and brand awareness.

In addition to Salem Web Network, Salem Media Group owns Salem Radio Network, which syndicates talk, news, and music programing to approximately 2,500 affiliates; Salem Radio Representatives, a national radio advertising sales force; and Salem Publishing, a leading publisher
of Christian-themed magazines. Salem owns and operates 102 radio stations in 39 markets, including 62 stations in 22 of the top 25 markets. Each of our radio properties has a full portfolio of broadcast and digital marketing opportunities.