America's leading media company serving the nation's Christian and conservative communities.
About Salem Media Group
Salem Media Group is America's leading radio broadcaster, Internet content provider, and magazine and book publisher targeting audiences interested in Christian and family-themed content and conservative values. In addition to its radio properties, Salem owns Salem Radio Network, which syndicates talk, news and music programming to 3000 affiliates; Salem Radio Representatives, a national radio advertising sales force; Salem Web Network, a leading Internet provider of Christian content and online streaming; and Salem Publishing, a leading publisher of Christian and conservative themed books and magazines. Salem owns and operates 99 radio stations, with 56 stations in the nation's top 25 top markets – and 28 stations in the top 10 markets. Each of our radio properties has a full portfolio of broadcast and digital marketing opportunities.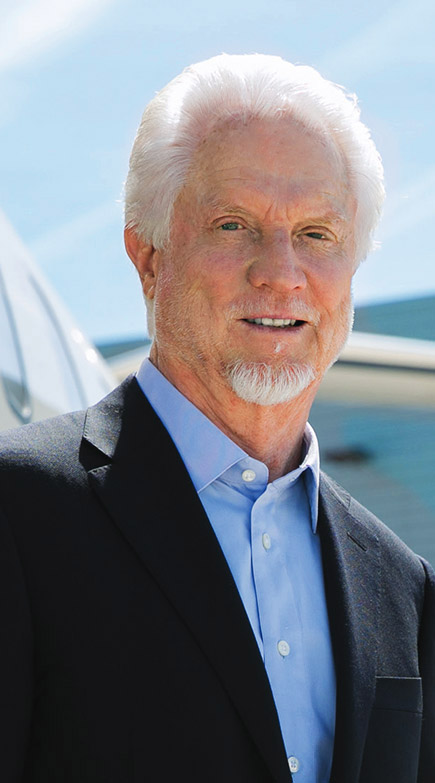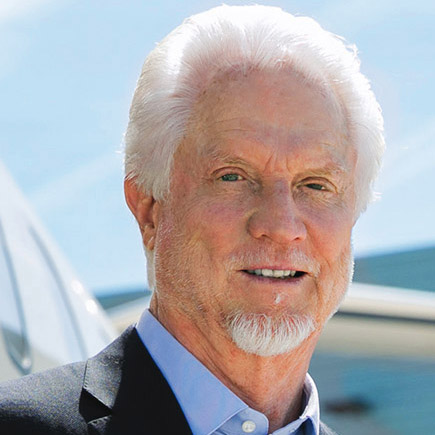 A NOTE FROM THE EXECUTIVE CHAIRMAN
Edward G. Atsinger III
On this website you will find the voices and personalities who comprise the heart of Salem Media Group. They are making an outstanding contribution to the resolution of cultural and policy challenges facing the communities we serve. It is through their efforts that we are able to meet the needs and interests of our growing audiences.
Each day Salem serves a loyal and dedicated audience of listeners and readers numbering in the millions nationally. With our unique focus, Salem provides compelling content, fresh commentary and relevant information from some of the most respected figures across the Christian and conservative media landscape.
Salem is the largest commercial U.S. radio broadcasting company providing Christian and conservative programming. Salem owns and/or operates over 115 radio stations, with over 70 stations in the top 25 media markets.
Through our rapidly-growing network of Christian and conservative opinion websites—driving over 200 million monthly page views—Salem is a leader in the dynamic new media environment. Through our National Programming department and our Christian Teaching & Talk formatted radio stations and OnePlace.com, Salem has partnered with the nation's leading Christian communicators to bring a message of hope to millions each and every day. Read More…
---
Included in this guide you will also find Regnery Publishing—the nation's leading publisher of conservative books.
Salem's multitude of news and public affairs outlets include: seven nationally syndicated talk shows, 40-plus local and regional talk shows, SRN News, Townhall.com, HotAir.com and our daily Townhall.com Commentary—featuring the voices of our Editorial Board.
It is our objective to continue to expand and improve our national network of radio stations, websites and publishing enterprises in order to deliver compelling on-air, online and print material to the audiences interested in our distinctive and strategic content.
Ideas have consequences—and many of the ideas and values promoted through today's popular media have contributed to destructive outcomes. Ideas we see advanced through government have consequences as well. Even well-intended government efforts can, all too often, have a negative impact. We are convinced that the voices and personalities in these pages are part of the solution. And we are equally convinced that an engaged audience is an informed audience, capable of bringing positive change to our nation and world.
Company Leadership
Executive Management
Stuart W. Epperson
Chairman Emeritus
Edward G. Atsinger III
Executive Chairman
Dave Santrella
Chief Executive Officer
David Evans
Chief Operating Officer
Evan D. Masyr
Executive Vice President and Chief Financial Officer
Chris Henderson
Executive Vice President, Legal and Human Resources, General Counsel and Corporate Secretary
Board of Directors
Edward G. Atsinger III
Executive Chairman
Eric H. Halvorson
Director
Richard A. Riddle
Director
Heather Grizzle
Director
Stuart Epperson Jr.
Director
Salem Christian Media
Providing the hope of the Gospel around the world and across the block through a variety of media:
Salem Conservative Media
Salem is a growing powerhouse in the conservative media marketplace. Salem's voices offer insight and an informed perspective on breaking news, political developments and cultural trends.