Christian Apps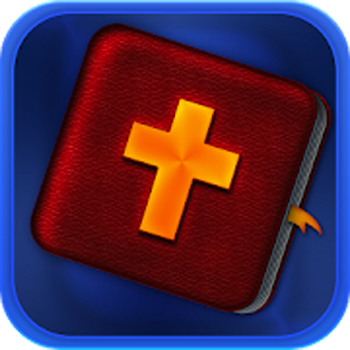 Bible Trivia Quiz Game
Bible Trivia is the most fun you'll have studying the Bible! Test your Bible knowledge by guessing the word… with all clues created from Bible verses!
Don't just take our word for it. More than 100,000 people have played the game! See what others have said!
* "Love it! Never boring. Best bible trivia game I've tried so far." -★★★★★
* "Loved it Great for the whole family.We play when we are traveling in the car. Its great to see the family so excited and involved. Thanks for a great trivia game!" -★★★★★
* "I love love this. What a fun way to test and learn the bible. If u don't know a passage, it shows it to you right then. It also encourages you to find the answers to questions yourself by providing hints.. Awesome game! REALLY!"
-★★★★★
Bible Trivia is the highest rated Bible game for both iTunes and Google. Play it for yourself to find out why!
FEATURES:
– Hand-crafted questions by alum at Dallas Theological Seminary
– Questions taken from Genesis and Revelation and everything in-between
– Test your knowledge on what Jesus said
– Hear audio clues spoken in a British language. You need to download JUST for that alone!
– Helps you remember Bible verses with fill-in-the-blank clues
– See the explanation of where of the answer came from!
OUR MISSION

Salem Web Network's mission is to connect with Christians through emerging technologies. Whether it's on the web or mobile computing, a dedication to our users, ministries and the Gospel is at the heart of everything we do.

OUR HISTORY

Salem Web Network (SWN) is the Internet division of Salem Media Group, America's leading radio broadcaster, Internet content provider, and magazine book publisher targeting audiences interested in Christian and family-themed content and conservative values. What began in 1999 with a single website, today consists of 21 global sites, including the most well-known brands in the faith marketplace such as Crosswalk.com, BibleStudyTools.com, and GodTube.com. With more than 59 million site visits every month and 31 million Facebook fans, SWN has the ability to provide a greater reach for your name acquisition campaigns, e-mail lists, and brand awareness.

In addition to Salem Web Network, Salem Media Group owns Salem Radio Network, which syndicates talk, news, and music programing to approximately 2,500 affiliates; Salem Radio Representatives, a national radio advertising sales force; and Salem Publishing, a leading publisher
of Christian-themed magazines. Salem owns and operates 102 radio stations in 39 markets, including 62 stations in 22 of the top 25 markets. Each of our radio properties has a full portfolio of broadcast and digital marketing opportunities.