Christian Websites
ChristianJobs.com
About ChristianJobs
We Connect Believers in the Workplace.
ChristianJobs.com is a leading Christian job site, offering resources to employers and job seekers in the area of personnel and staff relations. In 2008, Intercristo merged with ChristianJobs.com to create the largest Christian job site on the internet.
Looking for a job with meaning? We provide job seekers with employment opportunities at some of the top Christian-friendly companies, agencies and organizations.
Interested in hiring new staff? At ChristianJobs.com, Christian companies and churches have access to active Christian job seekers and an extensive resume database.
Start your job search or team member search today with Christian Jobs.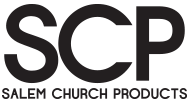 Our Mission
Salem Web Network's mission is to connect with Christians through emerging technologies. Whether it's on the web or mobile computing, a dedication to our users, ministries and the Gospel is at the heart of everything we do.

Our History
Salem Web Network (SWN) is the Internet division of Salem Media Group, America's leading radio broadcaster, Internet content provider, and magazine book publisher targeting audiences interested in Christian and family-themed content and conservative values. What began in 1999 with a single website, today consists of 21 global sites, including the most well-known brands in the faith marketplace such as Crosswalk.com, BibleStudyTools.com, GodVine.com, and GodTube.com. With more than 59 million site visits every month and 31 million Facebook fans, SWN has the ability to provide a greater reach for your name acquisition campaigns, e-mail lists, and brand awareness.