Christian Apps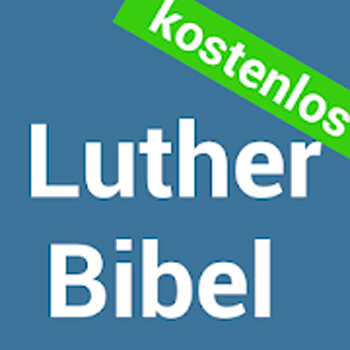 Luther Bible German Bible
The Luther Bible is a German language Bible translation from Hebrew and ancient Greek by Martin Luther, of which the New Testament was published in 1522 and the complete Bible, containing the Old and New Testaments and Apocrypha, in 1534.
The project absorbed Luther's later years. The new translation was widely disseminated thanks to the printing press, and it became a force in shaping the modern High German language.
The translation of the entire Bible into German was published in a six-part edition in 1534, a collaborative effort of Luther and many more such as; Johannes Bugenhagen, Justus Jonas, Caspar Creuziger, Philipp Melanchthon, Matthäus Aurogallus, and Georg Rörer. Luther worked on refining the translation up to his death in 1546: he had worked on the edition that was printed that year.
The Luther Bible was not the first German Bible translation, but it was the most influential.
Luther's German Bible and its widespread circulation facilitated the emergence of a standard, modern German language for the German-speaking peoples throughout the Holy Roman Empire, an empire extending through and beyond present-day Germany.
It is also considered a landmark in German literature, with Luther's vernacular style often praised by modern German sources for the forceful vigor ("kraftvolles Deutsch") with which he translated the Holy Scripture.
A large part of Luther's significance was his influence on the emergence of the German language and national identity. This stemmed predominantly from his translation of the Bible into the vernacular, which was potentially as revolutionary as canon law and the burning of the papal bull.
Luther's goal was to equip every German-speaking Christian with the ability to hear the Word of God, and his completing his translation of the Old and New Testaments from Hebrew and Greek into the vernacular by 1534 was one of the most significant acts of the Reformation.
Although Luther was not the first to attempt such a translation, his was superior to all its predecessors. Previous translations had contained poor German, and had been from the Vulgate Latin translation, i.e. translations of a translation rather than a direct translation into German from the originals.
Luther sought to translate as closely to the original text as possible, but at the same time his translation was guided by how people spoke in the home, on the street and in the marketplace.
Luther's faithfulness to the language spoken by the common people was to produce a work which they could relate to. This led German writers such as Goethe and Nietzsche to praise Luther's Bible. Moreover, the fact that the vernacular Bible was printed also enabled it to spread rapidly and be read by all. Hans Lufft, the Bible printer in Wittenberg, printed over one hundred thousand copies between 1534 and 1574, which went on to be read by millions.
Luther's vernacular Bible was present in virtually every German-speaking Protestant's home; and there can be no doubts regarding the Biblical knowledge attained by the German common masses. Luther even had large-print Bibles made for those who had failing eyesight.
OUR MISSION

Salem Web Network's mission is to connect with Christians through emerging technologies. Whether it's on the web or mobile computing, a dedication to our users, ministries and the Gospel is at the heart of everything we do.

OUR HISTORY

Salem Web Network (SWN) is the Internet division of Salem Media Group, America's leading radio broadcaster, Internet content provider, and magazine book publisher targeting audiences interested in Christian and family-themed content and conservative values. What began in 1999 with a single website, today consists of 21 global sites, including the most well-known brands in the faith marketplace such as Crosswalk.com, BibleStudyTools.com, and GodTube.com. With more than 59 million site visits every month and 31 million Facebook fans, SWN has the ability to provide a greater reach for your name acquisition campaigns, e-mail lists, and brand awareness.

In addition to Salem Web Network, Salem Media Group owns Salem Radio Network, which syndicates talk, news, and music programing to approximately 2,500 affiliates; Salem Radio Representatives, a national radio advertising sales force; and Salem Publishing, a leading publisher
of Christian-themed magazines. Salem owns and operates 102 radio stations in 39 markets, including 62 stations in 22 of the top 25 markets. Each of our radio properties has a full portfolio of broadcast and digital marketing opportunities.