Christian Websites
WomensMinistryTools.com
About Us
"Our mission is to serve women's ministry leaders by equipping them to minister and spread the Gospel."
WomensMinistryTools.com is dedicated to serving women's ministry leaders with resources geared towards helping them effectively minister to the women in their church and community. This website includes Bible study and teaching content for small groups and women's ministry events as well as articles and other valuable resources for women's ministry leaders. WomensMinistryTools.com has a library of Bible studies and teachings from gifted communicators and women's ministry leaders like Jill Briscoe, Devi Titus, Stasi Eldredge, Nicole Unice, and other leading women in ministry.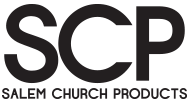 Our Mission
Salem Web Network's mission is to connect with Christians through emerging technologies. Whether it's on the web or mobile computing, a dedication to our users, ministries and the Gospel is at the heart of everything we do.

Our History
Salem Web Network (SWN) is the Internet division of Salem Media Group, America's leading radio broadcaster, Internet content provider, and magazine book publisher targeting audiences interested in Christian and family-themed content and conservative values. What began in 1999 with a single website, today consists of 21 global sites, including the most well-known brands in the faith marketplace such as Crosswalk.com, BibleStudyTools.com, GodVine.com, and GodTube.com. With more than 59 million site visits every month and 31 million Facebook fans, SWN has the ability to provide a greater reach for your name acquisition campaigns, e-mail lists, and brand awareness.